UPCOMING EVENTS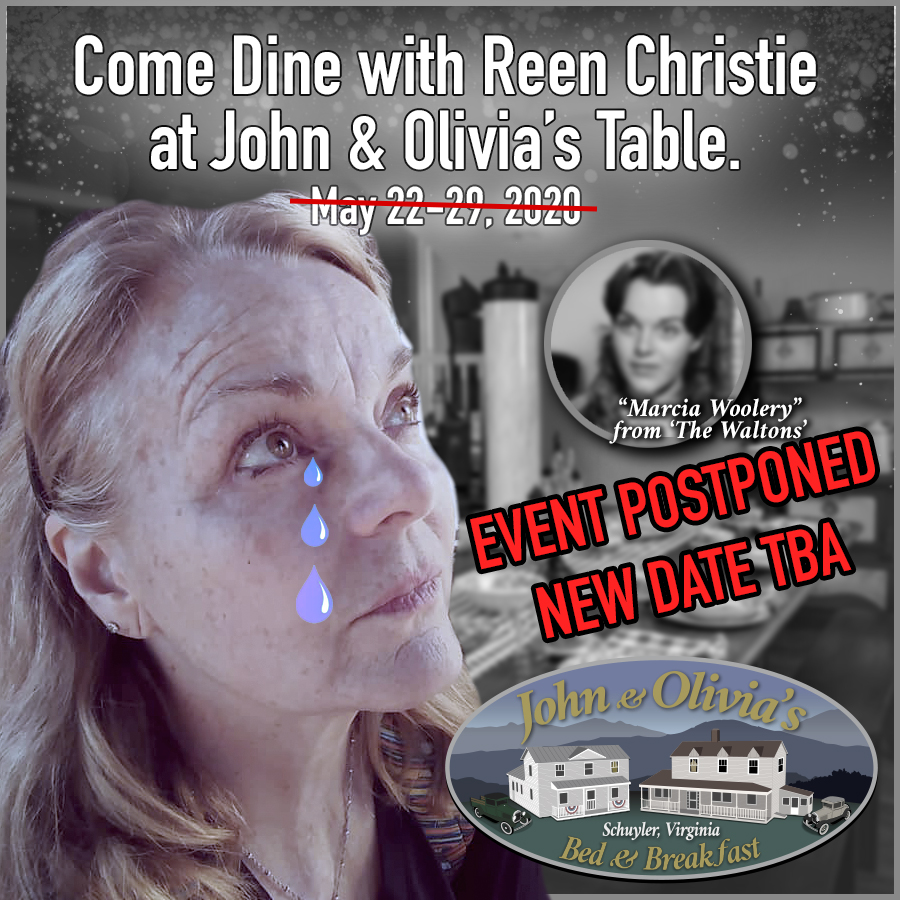 Come Dine with Reen Christie at John & Olivia's Table
NEW DATE TO BE ANNOUNCED
Come stay at John & Olivia's BnB and dine with Reen Christie aka 'Tammi Bula' who played John Boy's high school love interest 'Marcia Woolery' on 'The Waltons'. Every other night during this special week you can sit down for a meal with this lovely woman and spend some quality time with her.
More details to follow.
Come to our First Anniversary!
SAVE THE DATE! The Forever Friends of the Waltons will gather October 16-18th at John & Olivia's Bed & Breakfast. Special Guests will be announced at a future date. Book your room at the Kirkley Hotel in Lynchburg, VA and ask for the special "Waltons" rate.
More details to follow.
Kami Cotler will attend the FFOTW First Anniversary!
Come meet Kami on our Front Porch Saturday afternoon, october 17th, 2020. Get her autograph and a selfie.
More details to follow.
Lisa Harrison Walmsley is scheduled to visit Walton's Mountain!
More details to follow.