WALTON REUNION 2019!
Join us on the Mountain in beautiful October for "The Forever Friends of The Waltons" inaugural weekend and the Grand Opening of John & Olivia's Bed & Breakfast Inn!
Carolyn Grinnell presided over the WIFC admirably for 25 years and now she has handed duties over to Carole Johnson and Cynthia Dunaway Brittain, who will host an exciting weekend of Waltoning this October 24-26th, 2019.
Celebrate the GRAND OPENING OF JOHN & OLIVIA'S Bed & Breakfast Inn!
John & Olivia's Bed & Breakfast Inn – A Walton inspired depression era Virginia home.
John & Olivia's is a five bedroom, five bath B&B nestled in Nelson County, Virginia in the community of Schuyler, boyhood hometown of Earl Hamner, Jr., creator of The Waltons and author of two books about his family, Spencer's Mountain and The Homecoming – A Novel About Spencer's Mountain.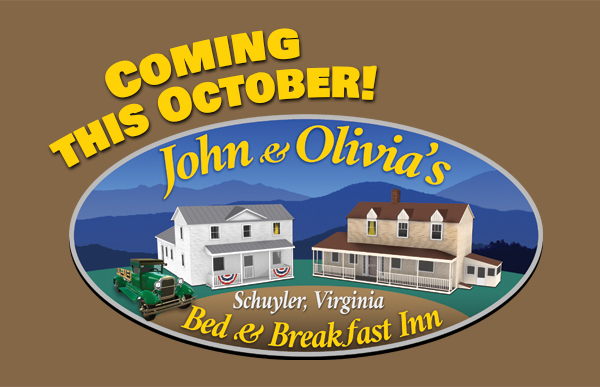 John & Olivia's Bed & Breakfast Inn will be a haven to those who wish to remember this popular television show that aired from 1972-1981 and rooms will feature antiques and period pieces from the 1930s, with a modern touch in the bathrooms. From The Writer's Room to the Grandparent's Room, guests will experience the love of the Hamner and Walton family and will relax in a fondly remembered era with a home cooked breakfast and freshly baked afternoon cookies.
A block of rooms is currently being held at the Kirkley hotel in Lynchburg starting Thursday, October 24 through Sunday, October 27 for the special rate of $119 per night plus taxes. Please ask for 'Forever Friends of The Waltons' rate when making reservations at 434-237-6333.
PLEASE BOOK NOW SO WE CAN PLAN FOR SPECIAL GUESTS...CAST MEMBERS!